Please support our sponsors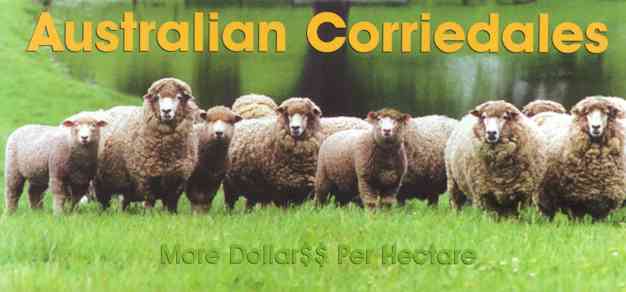 Corriedales Are Your Key To Profit . .
The modern Australian Corriedale is a truly dual purpose sheep breed, self-replacing and capable of meeting the demands of today's wool and meat markets.
The breed's traits, which are continually being enhanced by committed breeders and the latest performance recording techniques, can only increase your business returns.